1891-1932: From East to West
Dunkirk, NY train station, between 1890-1900. (Image: Wikimedia Commons)
---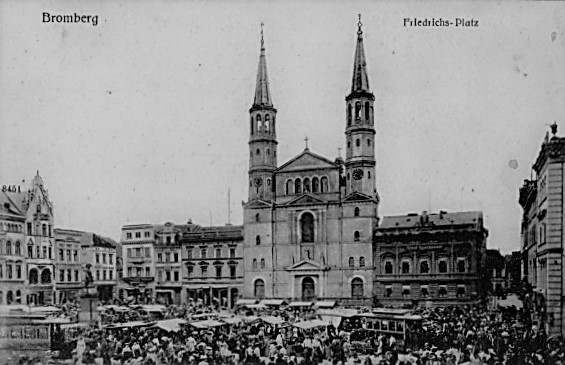 17 April 1891: Born in Bromberg, in the province of Posen, German Empire (now Bydgoszcz, Poland), as Wojciech ("joyous warrior"), the first son of Józef Adamski (1867-1937) and Franciszka Kwiatkowski (1862-1946).
---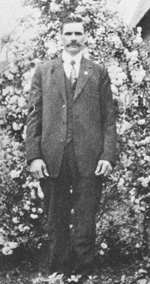 24 December 1895: Józef Adamski (pictured) arrives in the United States and settles in New York.
In a talk in 1963 Adamski said: "My father 72 years ago used 13 weeks to come to the United States of America."
(Image: gasite.org)


---
The arrival of Franciszka and their children George and Lena 🔗 (b.1892) is registered on 10 April 1896, and the family settles in Dunkirk, NY, where they live at 341 Nevins Street. Brothers Walter (b.1902) and Sylvester (b.1903), and sister Martha (b.1908) are born here.
Adamski's parents told him that while they were waiting on the docks before the ship, "a mysterious man just came up and took him [GA] away. A few minutes later they brought him back again and he was a different child." (Desmond Leslie, in Hesemann, 1996) During the journey "a tall man with dark features" befriended the family, who became "a regular friend and visitor to the Adamski household". (Dohan, 1995, p.67)
---
Between c.1900-c.1909: Study and training in a lamasery in Tibet, possibly more than once:
"I did study in Tibet when I was an eight year old boy." (Private Group Lecture, 1955, p.3) And in The Invisible Ocean (1932; see below) Adamski mentions "the masters of Tibet" 🔗 (p.21).

View of the Tashi Lunpo lamasery in Shigatse, Tibet 1905. (Image: Gombojab Tsybikov, Royal Geographical Society)
"At the young age of thirteen (…) George, with a family friend and mentor, journeyed to Tibet" where he was taught "a rigorous curriculum ending in mastery of the four universal elements, Earth, Fire, Water, and Air." (The Contactees Manuscript, p.2)
In a newspaper report in 1934 Adamski said of this experience: "I learned great truths up there on the roof of the world… applying age-old knowledge to daily life, to cure the body and the mind and to win mastery over self and soul." (LA Times)
---
---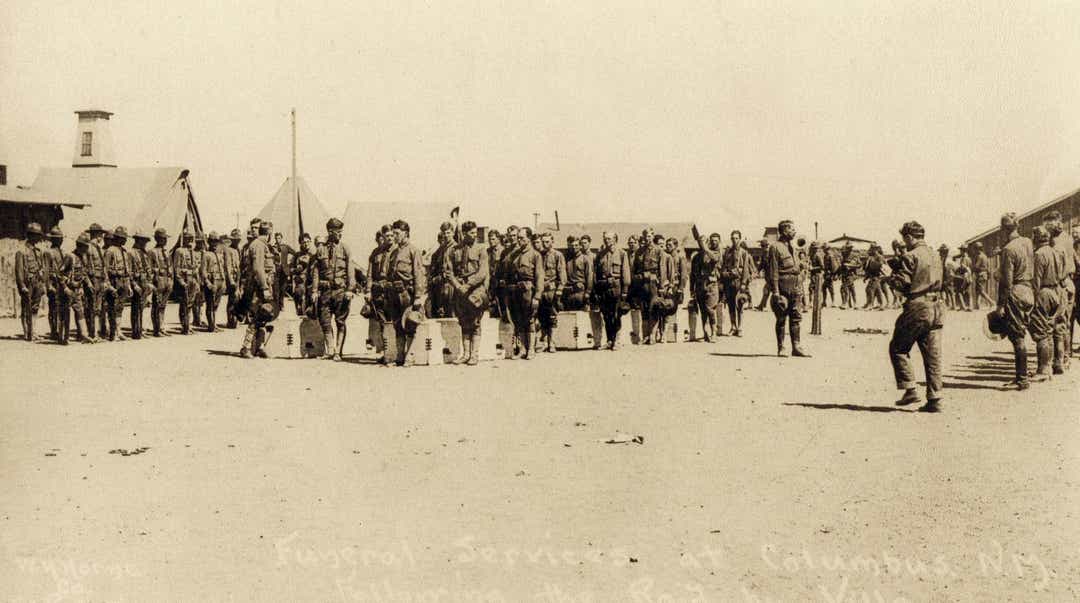 1913-16: Soldier, 13th Regiment (K Troop) of the US Cavalry, stationed in Columbus, New Mexico.
On 9 March 1916, at 4am, the border town is raided 🔗 by Mexican revolutionary General Francisco "Pancho" Villa and his men, killing eight troops and ten civilians.
Adamski later tells Belgian co-worker May Morlet that he was among a group of soldiers who were taken prisoner and who were about to be executed when Pancho Villa himself arrived. For unknown reasons, Villa ordered the prisoners to be released.
---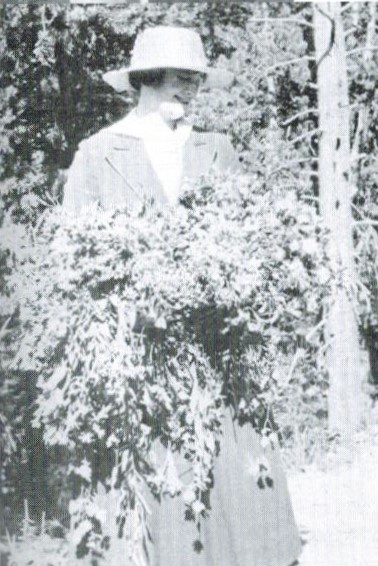 1917: Employed as maintenance worker at Yellowstone National Park
.
25 December: Marries Mary Shimbersky (1878-1954).
On one of the rare occasions where Adamski mentioned his wife, he said: "…the first time we went out for a date, we talked about the stars and she said: 'Next time I will be born on Venus'." (Talk in Antwerp, 1963)
(Image: gasite.org)
---
1918-19: Serves in the US National Guard, 23rd Battalion.
---
1920: Listed in US Federal Census in Portland, Oregon where he lives at 595 Williams Avenue and works as a house painter, and possibly in a flour mill.
1921: Listed in California, registered as a masonry worker for a concrete factory.
1924, 1925, 1927: Listed in St Paul, Minnesota, as a house painter.
---
1925-26: Begins lecturing as a "wandering teacher", visiting settlements around California, New Mexico, and Arizona during the winter months, when farmers had little to do and were pleased to see him. "There was no TV then and people were grateful for lectures or entertainment of any kind." (Zinsstag & Good, p.6)
Myrah Lawrance (pictured), a psychic from St Paul who says she knew Adamski there in 1926, told him he should leave St Paul: "You'll be world famous." (Fortean Times magazine, November 2015, p.68.)

About how he found his vocation as a teacher Adamski said: "In the year 1926 I was in business in the middle west, with the opportunity of becoming a rich man", when he was presented with a chance to teach. Although he had sensed this as his destiny "as far back as I can remember", until the opportunity presented itself "I did not have the faith or nerve, to express before the public." Also, "I had financial security in my business and there was no assurance of that in the new field. Through no fault of my own, something happened to the business and it fell apart, so I was forced into the new field". ('The Destiny and Purpose of Man', 1930s)

---
c.1928: Settles in Los Angeles, teaching classes from Studio #102 at 213 South Broadway, LA.





Photo of the original building at 213 South Broadway, in the window of the current building. (Image: Google Street View, 2017)
---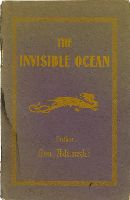 1932: Publishes The Invisible Ocean 🔗, about the universality of life and consciousness, which will remain central to his teaching 🔗 throughout his life. The name The Royal Order of Tibet appears in print here for the first time (on p.23).
Adamski lectures in LA, Pasadena, and likely elsewhere.
---
(Sources: Gerard Aartsen, Tony Brunt; Henry Dohan; GAsite.org; Geni.com; Timothy Good; Marc Hallet; Richard W. Heiden; Michael Hesemann; Will Johnson; Hans C. Petersen; Fred Steckling; Wikipedia, Lou Zinsstag & Timothy Good)

FAIR USE NOTICE: This page may contain (links to) copyrighted materials the use of which has not been specifically authorized by the copyright owner. The Adamski Case publishes (links to) these materials solely for educational and research purposes, constituting Fair Use in accordance with Title 17 U.S.C Section 107 of the US Copyright Law, and Article 5 of the European Directive 2001/29/EC. Please contact The Adamski Case about any copyright or attribution issues.