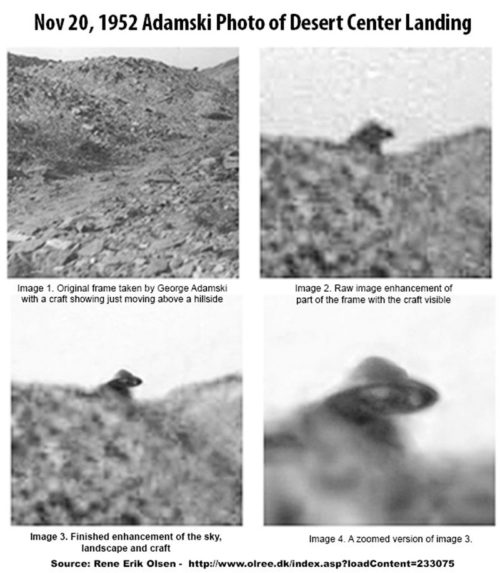 (Image: © Rene Erik Olsen, 2019)
---
Since 2010 there has been a revival of interest in George Adamski and his mission, introducing a whole new generation to this foremost 'contactee' of the 1950s, who detractors thought had already been relegated to the fringes of UFOlogy. New and much needed research, long overdue, has been conducted and reveals information that rebuts the many 'foregone conclusions' of his critics.
Those with a genuine interest to make up their own mind about Adamski's philosophy and experiences will find relevant titles listed here, along with some older books that present crucial details.


---
---
---
---
---
---
---

Other titles of interest:
---
---
---
---

Titles intentionally left out:
---
Looking for Orthon (2001) by Colin Bennett, an unsubstantial and decidedly irrelevant chronicle of the author's exasperating self-importance.
A Critical Appraisal of George Adamki (2016) by Marc Hallet (with Richard W. Heiden), the latest installment in the author's ongoing quest to perfect his textbook case of confirmation bias.
Thor's Man on Earth: The Secret Dossier of George Adamski (2017), a blatant attempt to exploit Adamski's name for profit with this reissue of Lou Zinnstag's George Adamski – Their Man on Earth (1990) — the unedited version of her part in George Adamski – The Untold Story (see above) — with a short text by Gray Barker that flimsily suggests a link with Frank E. Stranges' 'Valiant Thor'.
---

FAIR USE NOTICE: This page may contain (links to) copyrighted materials the use of which has not been specifically authorized by the copyright owner. The Adamski Case publishes (links to) this material solely for educational and research purposes, constituting Fair Use under 17 U.S.C § 107 of the US Copyright Law and under Article 5 of the European Directive 2001/29/EC. Please contact The Adamski Case about any copyright issue.